Specializing in security solutions for commercial, industrial, and government applications.
American Dynamics, a subsidiary of Johnson Controls, is a renowned name in the commercial security industry, specializing in advanced video surveillance and security solutions. Their product offerings include cutting-edge video management systems, IP cameras, and access control solutions, designed to enhance the safety and protection of businesses.
What Sets American Dynamics Apart
American Dynamics excels in the commercial security industry with innovative and user-friendly security solutions. Their strengths include advanced video analytics for real-time insights, seamless integration with other security systems, and user-centric design, making security management straightforward and effective.
Gaming, Sports, & Leisure
In the gaming, sports, and leisure sector, American Dynamics delivers sophisticated security measures that cater to large, dynamic environments. Their impact includes:
Crowd Management

: American Dynamics provides video analytics for crowd monitoring, helping maintain order and security during events and crowded gatherings.

Enhanced Surveillance

: Their advanced surveillance solutions ensure the protection of valuable assets, both in casinos and sports facilities.

Business Intelligence

: American Dynamics empowers businesses in this sector with insights from video data, optimizing operational efficiency and enhancing the overall experience for patrons.
Learn more about American Dynamics' impact in the Gaming, Sports, & Leisure industry:
Learn More
American Dynamics plays a significant role in enhancing security within the local government sector, offering tailored solutions that ensure the safety of government facilities and the protection of sensitive data. Their contributions include:xpertise extends to efficient employee access management, reducing internal threats. Their contributions include:
Advanced Surveillance Solutions

: American Dynamics provides cutting-edge video surveillance systems, enabling real-time monitoring and incident response for government facilities.

Access Control Integration

: Their systems seamlessly integrate with access control solutions, enhancing physical security by controlling access to restricted areas.

Data Protection

: American Dynamics solutions assist local governments in safeguarding sensitive data, complying with security and privacy regulations, and maintaining the integrity of government operations.
Learn more about American Dynamics' impact in the Local Government sector: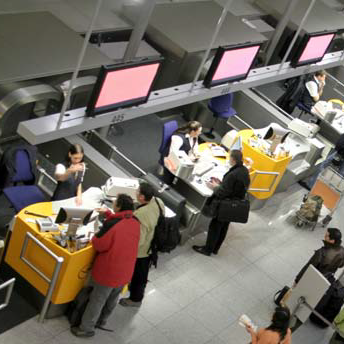 Avianca Airlines
Avianca Airlines Combats Drug Trafficking with American Dynamics™ Security System
Important Links
Get help with American Dynamics products and services, browse resources, and more!