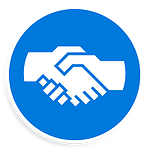 Our best-in-class service offering complements any installation
SafeGuard 101 is a cost-effective, comprehensive service and software investment protection program designed to provide vital coverage for your electronic security systems. We ensure that systems operate at maximum capacity throughout their entire lifecycle and users benefit from a broad range of services offered through the program, including 24/7 support when they need it. Security 101 prides itself on being able to provide our customers with priority service and support, resulting in satisfaction and long-lasting relationships.
SafeGuard 101 is supported by our expert professional services group who are readily available via toll-free telephone and email — priority help is available whenever you need it. When your systems are protected by Security 101, someone has always got your back.
Complete the form to have one of our local specialists contact you.